Lifetyme Photo and Video is a 3rd generation, family owned studio focused on offering superior service and an affordable product to our valued customers.
We are thrilled to be celebrating over 60 years in business.
We offer personalized services, unlimited images, customized packages,
personal wedding consultant and album designer.
All packages include all hi-res images with copyright release.
We offer a 1 week turnaround of your images.
We always offer coverage of up to 10 hours with
no overtime,
no escalation clause and no mileage.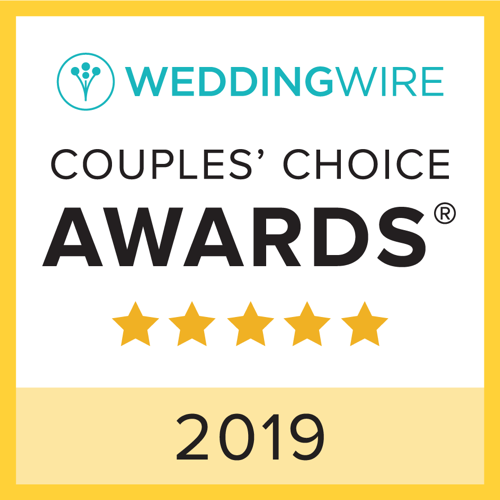 The Lifetyme Story
At Lifetyme Photo and Video, "Memories that last a Lifetyme" has been our motto for nearly six decades. Our goal has always been to provide an affordable product and superior service to our valued customers.
Lifetyme Photo & Video is a third generation family-owned business that is run by Jay and Jan Grosholz and their son Allen. LPV's story began in the 1960s when Jay's father was a newborn photographer for Middlesex General Hospital, now Robert Wood Johnson, in New Brunswick. As word spread and demand increased, his photography services grew to include bar and bat mitzvahs, weddings and sweet 16 celebrations. In 1987, Jay took over the family business after his father retired, and he quickly realized that the LPV reputation of quality and service had led to generations of families utilizing their services. People who were photographed as newborns by Jay's father, had returned to Lifetyme for their own photography needs. In today's world you need someone with longevity and experience – you have found it in us! LPV is truly your family photographer.
Experience Our Difference
Your event is all about the moments that tell your story, and here at Lifetyme we provide a perfect blend of photography – photojournalistic, traditional, and candid – to capture those moments. Our photographers have an average of over 15 years experience in their field, and our unobtrusive approach will capture the highlights of your cherished event in a picture-perfect manner. We specialize in all areas of photography: Wedding, Bar and Bat Mitzvahs, Social events, Corporate functions, and Portraits.
Our staff at Lifetyme will be your "personal consultant and designer" who assists you every step of the way in planning your special day from beginning to end. We offer three services for our customers: Photography, Videography, and DJ entertainment.
We are proud to be recommended by over 35 of the leading caterers and reception sites in the tri-state area.
Over 16,000 brides and Bar and Bat Mitzvah families have experienced our difference. Let us tell your story, too! We look forward to setting up a no obligation, personal consultation to discuss your special day. Let Lifetyme help you create memories that will last a LIFETYME!
Testimonials that Speak for Themselves!
From Wedding Wire:
Beautiful Photos!
What can we say about Lifetyme. We decided to look into them because my mom actually used them for her wedding 30 years ago. Jay and his group are absolutely incredible to work for. I never felt stressed and he was always very quick to respond. The day of the wedding was stress free. I didn't want my wedding to be a day I didn't enjoy because of being constantly pulled away. The photographer and videographer were like ninjas! We got SOOO many amazing photos and I enjoyed every second of my day. Plus our pictures are so much better then I could have ever imagined! Definitely check them out!
From Wedding Wire:
Where do we start!?
I met Jay at a Bridal expo and from the begin he was so friendly and accommodating. We felt so comfortable with the whole process, from choosing our packages to picking up our album and photos. Our photographer Barry was everywhere the whole day making sure to capture every moment. We wanted to take pictures at a nearby location during cocktail hour and Barry made it so smooth and everything turned out better than we could have imagined.
Thank you for your services!
From The Knot:

Jay and the whole Lifetyme team were amazing! Jay was very professional, timely, and kind.
Jay and the whole Lifetyme team were amazing! Jay was very professional, timely, and kind. He checked in a with me a few times as we got closer to the wedding and was always available via phone call to answer any questions I had. The day of the wedding I worked with Frank for photography and John for videos. Frank was aaamaaaziiing!! He made me and my entire bridal party feel so comfortable throughout the whole process, he made a lot of jokes which made for some great candid photos. He also gave a lot if great direction for poses and different locations around the venue to shoot pictures in. We literally got our pictures back (1200+)in less than a week and there were so many great options to choose for our album! John also did a great job! What I loved about him was that I knew he was capturing everything but he was never in the way, like I never noticed him being overly in our faces while recording, it was very incognito lol. I haven't gotten the video back yet but I'm so excited to see how he edited it because I'm sure it's bomb!

From Wedding Wire:
More like family than a business
I would recommend Jay and his talented photographers to anyone! He made us feel like part of his family. We've used them for our wedding 5 years ago and now our son's wedding. From our first meeting , we felt like they cared about our every request and were able to capture all those special moments that we will cherish forever. They accomodated our change of venue and traveled out of state for our sons wedding ceremony, then to his reception closer to home a couple months later. The pictures are beautiful and reflect the happiness and love that was felt that day.

From The Knot:
Their personalities were great & from this day forward I would consider any of them family!
I first saw LifeTyme's picture while looking at a Venue & thank god I did! Jay was absolutely phenomenal to work with!! He made the booking process so easy & took the time to listen & answer all my questions & concerns. I'm an OCD Person/Bride and Jay took the time to go over & explain every little detail & even offered great ideas for us to do for our pictures. My Husband & I did not want to do a "first look" & Jay was the ONLY photographer that did not try to talk me out of that. We wanted to keep the surprise of my Husband seeing me for the 1st when I walked down the aisle (which was captured on camera). Our Photographer's were Pam & Craig and Rich as our Videographer, all 3 of them were FANTASTIC!!! As promised by Jay, all 3 artists reached out to me the week of my wedding to go over a run through so we were all on the same page for the day of!! Again with my OCD I wrote out a shot-list I wanted to help expedite the picture taking process since we had to take group photos during our Cocktail Hour & we have large families (we still made it to cocktail hour with time to spare). The LifeTyme Team did not disappoint!! Their personalities were great & from this day forward I would consider any of them family! I got my pictures back 1 week after my Wedding & fell in love all over again!! To relive that night was the absolute best & I can't wait to watch the video. THANK YOU to everyone @ LifeTyme for capturing every moment from the Wedding of my dreams!

From Wedding Wire:
By far our favorite wedding vendor.
Met Jay at a bridal expo & we ended up using Lifetyme for our engagement shoot, & wedding. Their packages are good value. Not cheap but you definitely get what you pay for! We had 2 photographers (Craig & Pam) who were amazing and each brought their own skills to capture our day. Their talents complimented each other very well & we were so pleased with our digital prints, proofs, & now album selections. Waiting on the video to come in but we're excited about that as well, as the videographer was everywhere shooting the importance moments.
Truly wonderful working with Lifetyme. Some wedding vendors only see $$$, Jay is more concerned with delivering the best customer service possible. Thank you all!
From Wedding Wire:
Amazing photography and videography
We were highly recommended by our catering hall to use Lifetyme's photo and video services. Everyone that we have dealt with at Lifetyme, especially Jay, has made us feel like family the first time we spoke with him! The entire company is responsive, organized, personable, and is sure to get you even more excited about your special event. You can tell that everyone at the company loves what they do as they seem honored that they get to capture the special moments and emotions on the day that's just for you! My husband and I had such a nice experience and we would definitely use them again!
From Wedding Wire:
Awesome photography
Wonderful service, great flexibility and reasonably priced! We got married October 25,2019. Upon visiting a bridal show at Rutgers Gardens we encountered Lifetime photo and video. We were impressed by the quality of their work as well as the work ethic of the professionals in this company. We are very thankful to them for capturing our memories!!!
You are truly in a class by yourselves
Dear Jay, Stan, Tony, and the rest of the Lifetyme crew, How can we thank you for the outstanding professionalism you exhibited for our wedding and for the beautiful final product? You are truly in a class by yourselves, and the best way we know to thank you is by recommending (and insisting) that our friends and family use you for their events. You made a difficult process easy and comfortable, and we appreciate a job well done and your warm wishes as we begin our life together.
From WeddingWire:
We were made to feel like part of the family from the very beginning.
My husband and I first met Jay at a bridal show about a year before our wedding. We knew right away that this was the company for us. We were made to feel like part of the family from the very beginning and didn't feel like they were forcing unnecessary charges on us like most vendors do. Jay was helpful and caring when we sat down with him to plan out our photo and video package. The day of the wedding we had Craig as our photographer. Not only did he take over 1,000 beautiful photos, but he did the impossible, and got my husband to actually smile! My biggest concern was that our photos would come out look stiff and posed, but Craig made us all feel so comfortable that you can actually feel the love when you look at the photos. He also managed to capture some amazing candid moments and I have these pictures to cherish for the rest of my life and share with my loved ones. On top of all of that, my photos were ready within a week of my wedding! You can't get this type of service anywhere else, and I will definitely be using them again in the future!!
Steve was amazing!
Dear Steven, Jay, and Lifetyme Staff,
Thank you so much for preserving our wedding memories with such wonderful service and photos. Steve was amazing! He was a total professional. He listened to everything we wanted, but didn't hesitate to offer and use his professional judgment. Thanks again!
Wow, wow, wow! I love my pictures.
Stan,
Wow, wow, wow! I love my pictures. You did a beautiful job and we were very lucky to have had you. There is not one picture I could complain about. Thank you for capturing every moment, and our video is awesome as well. We have watched it a few times and can't get enough. Thank you again for making sure I could remember my wedding day!!
You were the "life saver" at our wedding!
Dear Roy,
You were the "life saver" at our wedding! Thank you so much not only for beautiful photos, but also for holding things together. May God bless you and your wife.